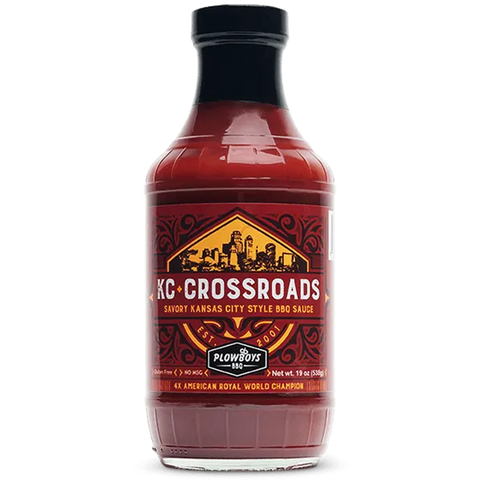 Plowboys
Plowboys BBQ KC Crossroads BBQ Sauce - 624g
Crafted with a blend of sweet and tangy flavors, including molasses, apple cider vinegar, and tomato, this sauce perfectly embodies the unique taste of KC-style BBQ. Since it's inspired by Kansas City - it's perfect for burnt-ends.
But KC Crossroads isn't just about flavour – it's also a versatile sauce that can be used in a variety of ways. Use it as a marinade, baste, or glaze to add a deliciously authentic taste to your BBQ dishes.
With Plowboys BBQ KC Crossroads BBQ Sauce, you'll get a deliciously balanced and authentic BBQ experience every time. So fire up the grill, gather your friends and family, and get ready to savor the rich, tangy taste of Kansas City BBQ with every bite.