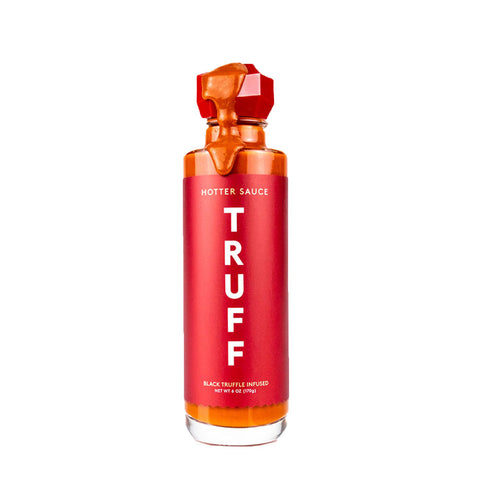 Truff
TRUFF Red HOTTER SAUCE Black Truffle - 170g
TRUFF HOTTER sauce is a curated blend of ripe chilli peppers, organic agave nectar, black truffle, and savoury spices.
TRUFF Hotter Sauce is a jalapeño rich blend of red chilli peppers, Black Truffle and Black Truffle Oil, Organic Agave Nectar, Red Habanero Powder, Organic Cumin and Organic Coriander.
Perfectly balanced and loaded with our same iconic flavour, TRUFF Hotter Sauce offers a "less sweet, more heat" rendition of the Flagship original.
Allergens: none.