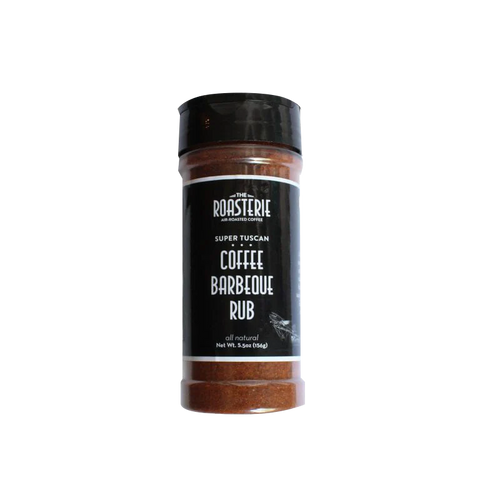 The Roasterie
The Roasterie Super Tuscan Coffee Barbeque Rub -184g
Looking for a way to add a little extra flavour to your favourite meats? Look no further than The Roasterie Super Tuscan Coffee Barbeque Rub!
Crafted with a blend of premium coffee beans from The Roasterie, herbs, and spices, this rub is perfect for adding a deliciously bold taste to your meats. It's made with a blend of bold and complex flavours, including hints of garlic, paprika, and rosemary, that will take your BBQ game to the next level.
But Super Tuscan isn't just about taste – it's also a versatile rub that can be used in a variety of ways. Use it as a dry rub for your favourite meats, or mix it with oil or vinegar to create a marinade that will infuse your meats with a rich and aromatic flavour.