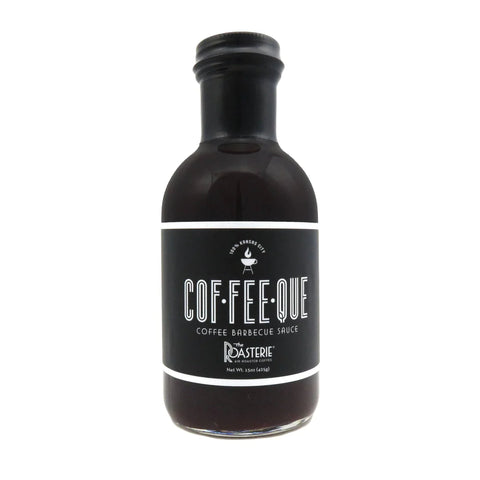 The Roasterie
The Roasterie Cof-Fee-Que Coffee Barbecue Sauce - 425g
Crafted with a blend of rich coffee flavour, tangy tomato, and sweet molasses, this sauce is perfect for adding a deliciously complex taste to your favourite meats. It's made with premium coffee beans from The Roasterie, giving it a rich and aromatic flavour that will make your taste buds sing.
But Cof-Fee-Que isn't just about taste – it's also a versatile sauce that can be used in a variety of ways. Use it as a marinade, baste, or dipping sauce to add a deliciously unique twist to your BBQ dishes.
With The Roasterie Cof-Fee-Que Coffee Barbecue Sauce, you'll get a deliciously bold and flavourful BBQ experience every time. So fire up the grill, gather your friends and family, and get ready to savour the mouthwatering taste of this unique coffee-infused BBQ sauce.