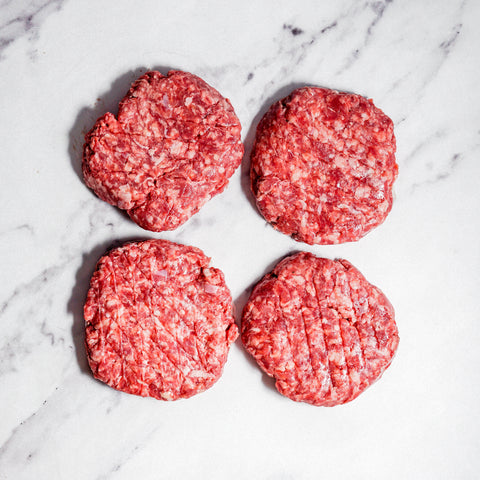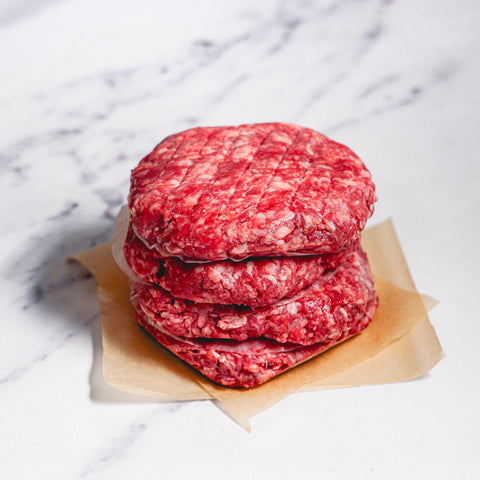 Dry-Aged
Dry-Aged Beef Burgers
Introducing our 100% Dry-Aged beef burger patties.
Handmade from a select blend of dry aged cuts with a perfect balance of fat, our preformed patties have a real burger texture and are oozing with exquisite flavour. These would put most restaurant burgers to shame!
These burger patties are a chunky 170g (approx 6oz) and can easily be cooked on a cast iron pan or on the grill for you to enjoy at any time. 
Please note this item is frozen when dispatched.
4 x 170g