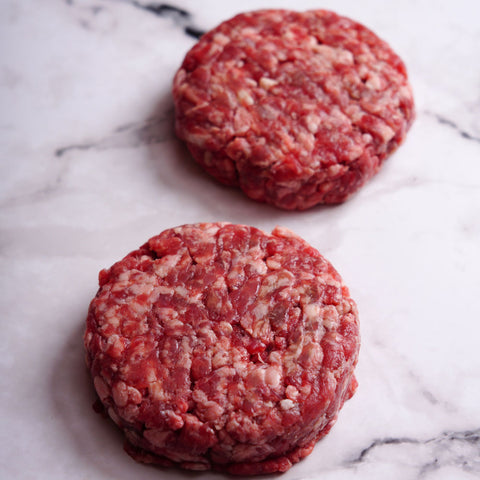 british wagyu
British Wagyu Beef Burgers
Introducing our 100% Dry Aged wagyu beef burger patties.

Handmade from a select blend of wagyu cuts, our preformed patties have a buttery texture and are oozing with exquisite flavour. These would put most restaurant burgers to shame!

These patties are a chunky 170g (approx 6oz), fat 150g (approx 5.3oz) or a normal 115g (approx 4oz) and used for posh diner style burgers..