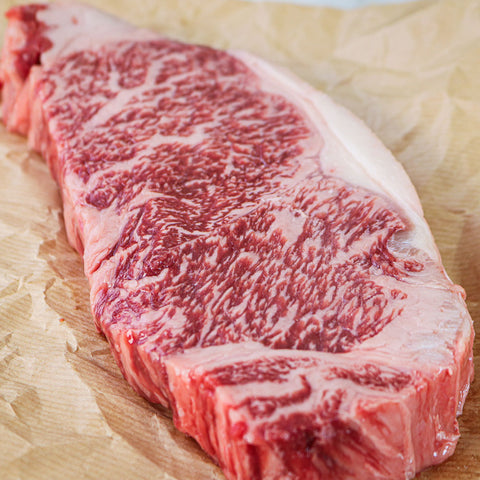 Australian Full-Blood Wagyu
2GR Australian Full-Blood Wagyu Sirloin Steak BMS 9+
Grazing in the vast 39,000 acres in Western Australia and under the guidance of the Rinehart family, the 2GR programme has produced the most incredible full blood wagyu to have come out of Australia. Using the traditional methods of the best Japanese wagyu farms, these animals are carefully cared for, bred and reared with the entire production process owned and operated within the family.

With limited production, the quality and integrity of this 100% Japanese DNA wagyu is strictly controlled. The result? Marbling and a melt in your mouth rich texture and taste which is akin to the wagyu from Japan.
This is a frozen product.
Approx 300g (+/- 30g)